After this experience, Giuseppe decided to spend a few months in the fishing village of sant'angelo d'ischia to find what he had always loved – the sun, nature and the sea once more. in the spring of 1958, the meeting with regina relang, that he defined as a turning point in his life, took place. the photographer, with the awareness of those who sense true talent, suggested that he pass from ceramics to fabric. she was enchanted, like many, by all those 'little priests' that decorated jugs, dishes and bowls. being a fashion photographer, she wanted to see them appear on summer tunics, so that she could wear them.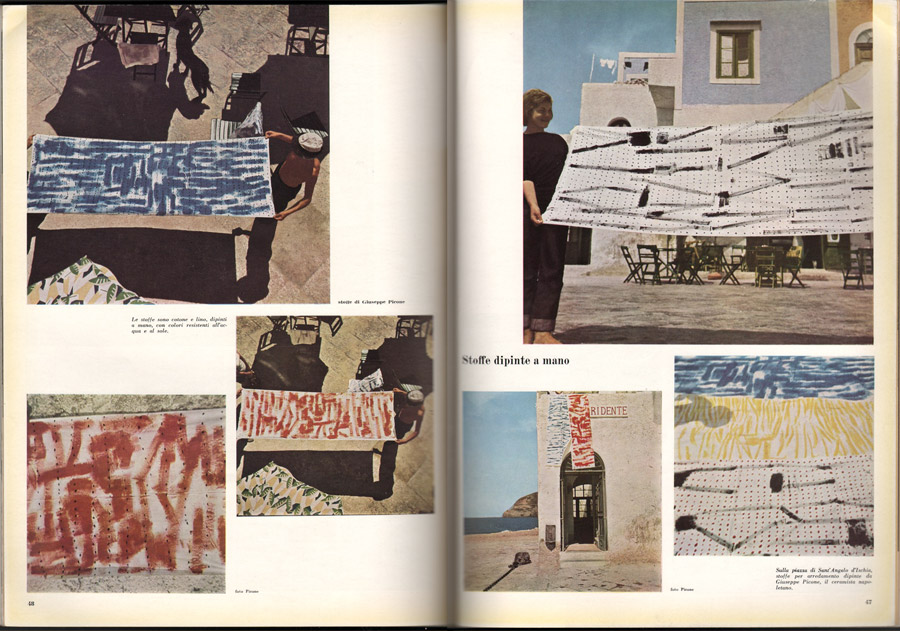 Giuseppe didn't waste time in a few days, he produced a series of fabrics painted in the open air, using an absolutely empirical technique.
He created the first garments with this fabric with the help of Elena Wassermann, owner of the only boutique on the little island. they were immediately sold, but above all photographed by relang, drawing attention to the young Picone no longer just as a ceramicist but also as a 'creator of fashion'.